Kyrie Irving signed a contract with Nike back in 2014. During this time, the NBA star received a huge number of branded sneakers, including the new flagship Kyrie 8 and cheaper models like Kyrie Flytrap. Many colors turned out to be really cool and desirable among basketball fans. For example, the Nike Kyrie 5 Spongebob Squarepants collection is generally considered by many to be the most interesting among basketball sneakers: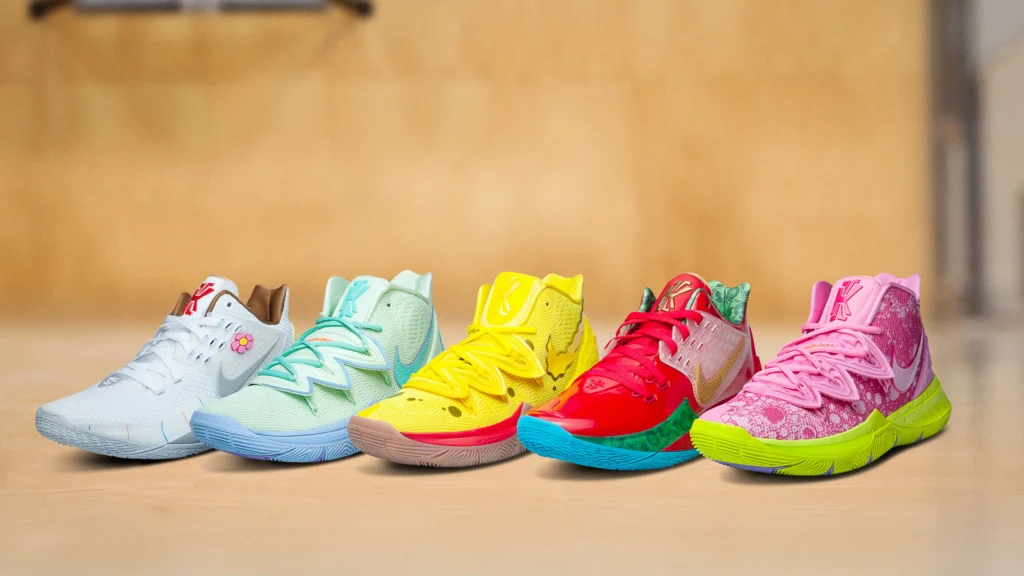 However, it seems that this era is coming to an end. According to ESPN analysts, Nike is not going to renew the contract with Kyrie after the completion of the current contract. This will happen after the 2022/23 NBA season. Thus, the future Nike Kyrie 9, which will debut this fall, may be the last personal Nike sneakers for Irving.
The report says that some Nike Kyrie products will still continue to be released after the contract is completed next year. It will be a line of clothes, as well as favorite colorways of basketball sneakers.
Recall that the relationship between Nike and Kyrie heated up after the basketball player called his upcoming Kyrie Infinity (Kyrie 8) "trash" before their official debut. Later, apparently, the pair was finalized with Kyrie himself, and the player apologized to the fans and the brand. Who do you think will sign Irving next year?