Patent leather has been used in the shoe industry for over 200 years, but only now has it really become popular in the sneaker world.
The fashion of the 2000s ironically returns, and with it patent leather sneakers. It was the classics of that era that earned its place on this list and influenced its successors.
Let's remember the best releases using patent leather at all times. So, let's go!
Nike Air Force 1 «Taiwan» (2001)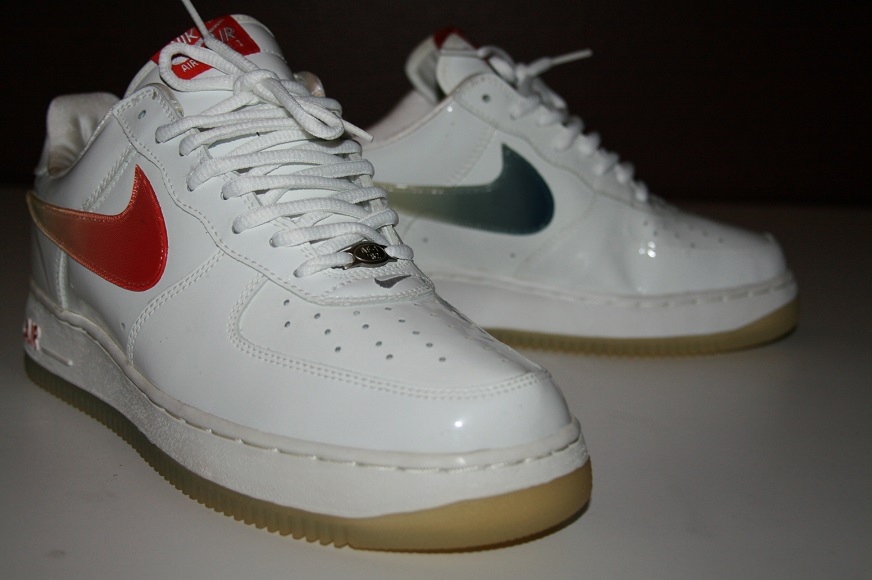 At that time, Nike massively promoted Air Force 1, using patent leather in one of its silhouettes. In "Taiwan" there was an all-white lacquered upper, complemented by a plush lining and a translucent sole. They were released in a slightly redesigned form in 2018, as an exclusive, but it wasn't quite the same as OG.
KAWS x BAPE STA «Chomper» (2006)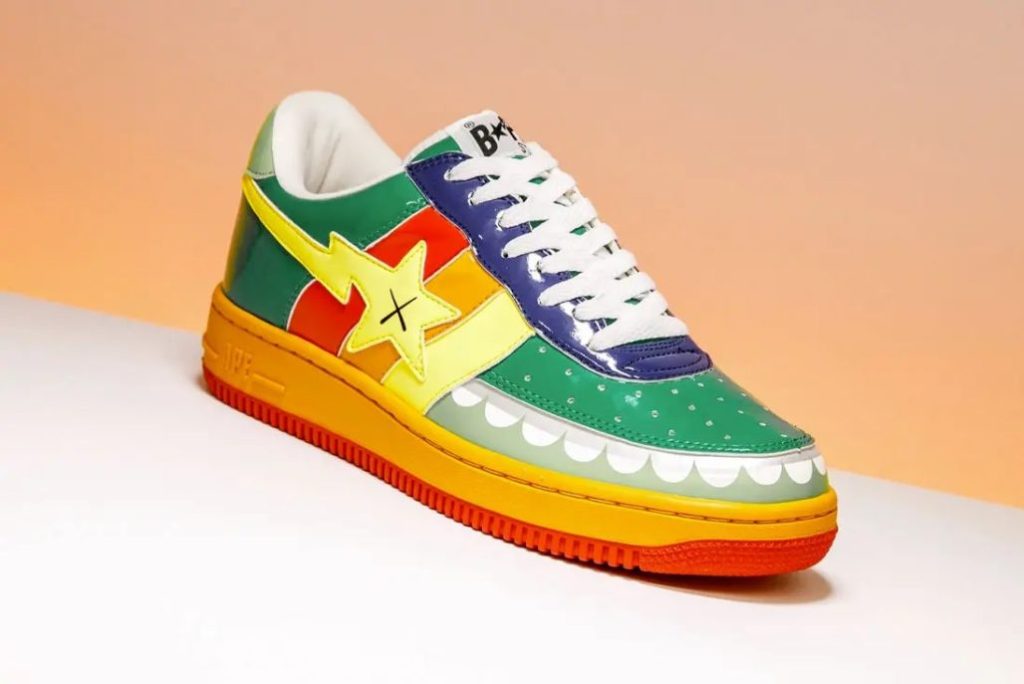 KAWS have redesigned the popular BAPE silhouette by adding patent leather using almost all the colors of the rainbow. The crosses are incredibly reminiscent of the AF 1, but fortunately, this did not result in a brand dispute with Nike.
Air Jordan 11 «Concord» (1995)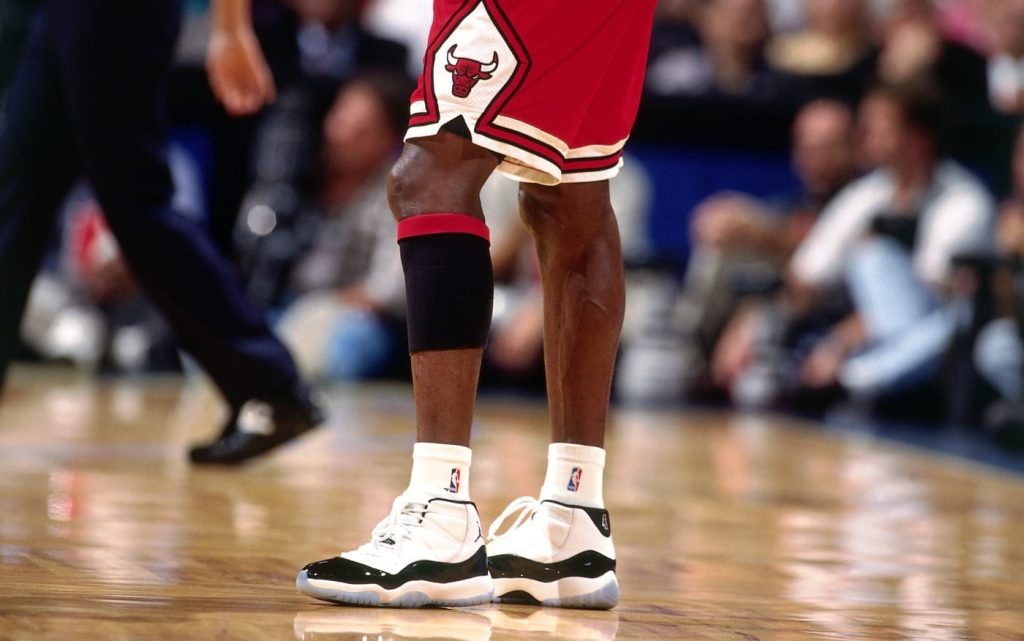 The unsportsmanlike lacquered material was specially selected by Tinker Hatfield to make these flagship Michael Jordan's basketball sneakers. This decision drew the ire of the NBA for violating their strict uniform rules, which again entailed heavy fines.
adidas Concord (1983)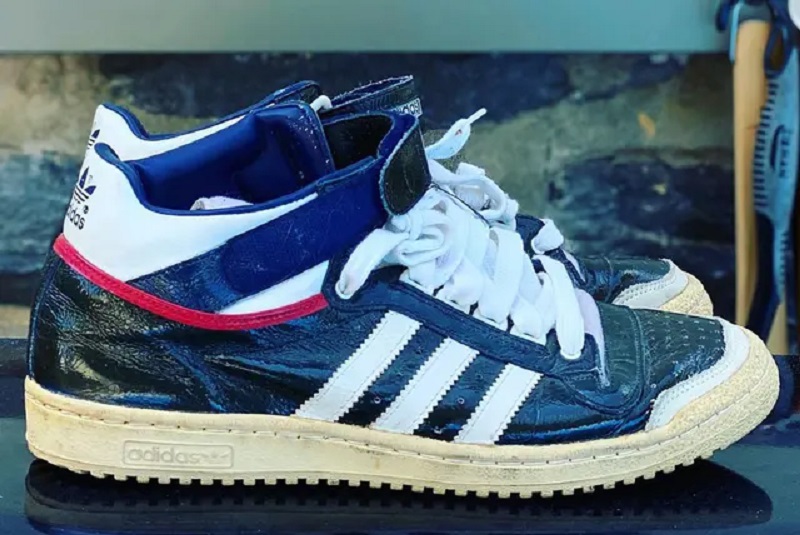 Originally made in France, like many adidas sneakers, this model was released in 1983. There is something special about them in that the skin is finely wrinkled, and does not form deep folds, as it is today. Sneaker fans know exactly what that means.
Katsuya Terada x Nike Dunk Low (2003)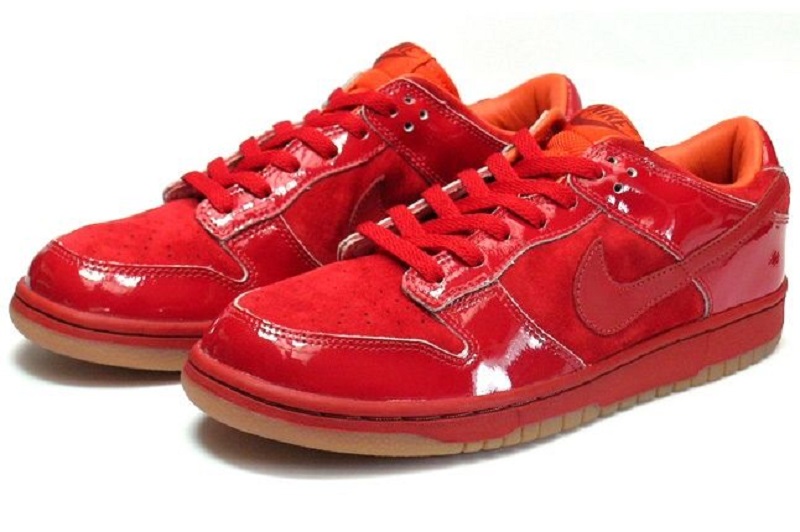 In 2003-2004, Nike invited 25 Japanese artists for a unique interpretation of their Dunks. Katsuya Terada worked on one of the silhouettes, creating these crazy, completely red sneakers with patent leather and suede inserts. Only 12 pairs were made, which makes them one of the rarest Dunk Lows in history.
Ato Matsumoto Cowhide Boots (2007)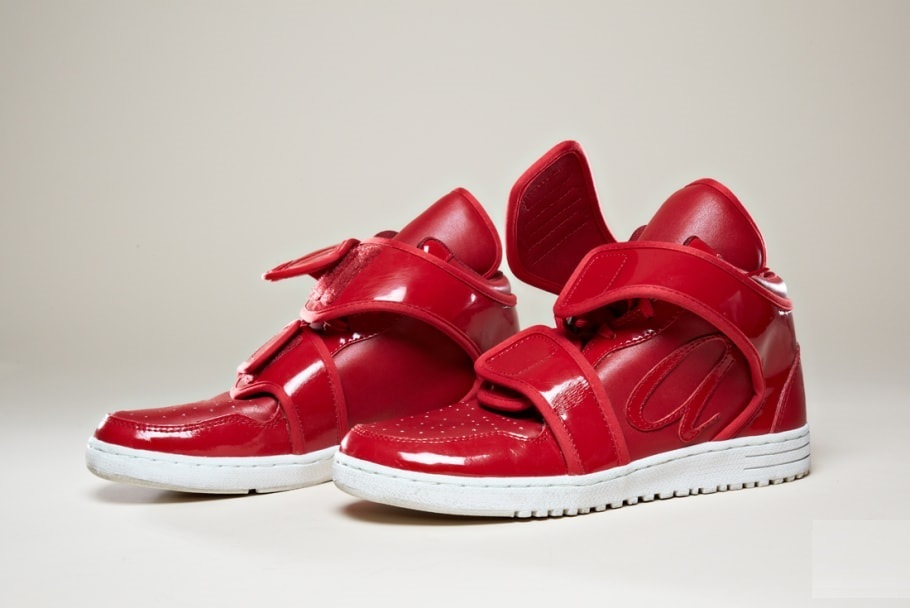 These notable sneakers of the little-known Japanese label Ato Matsumoto were presented by none other than Kanye West in the music video for his hit "Stronger".
Prada America's Cup (1997)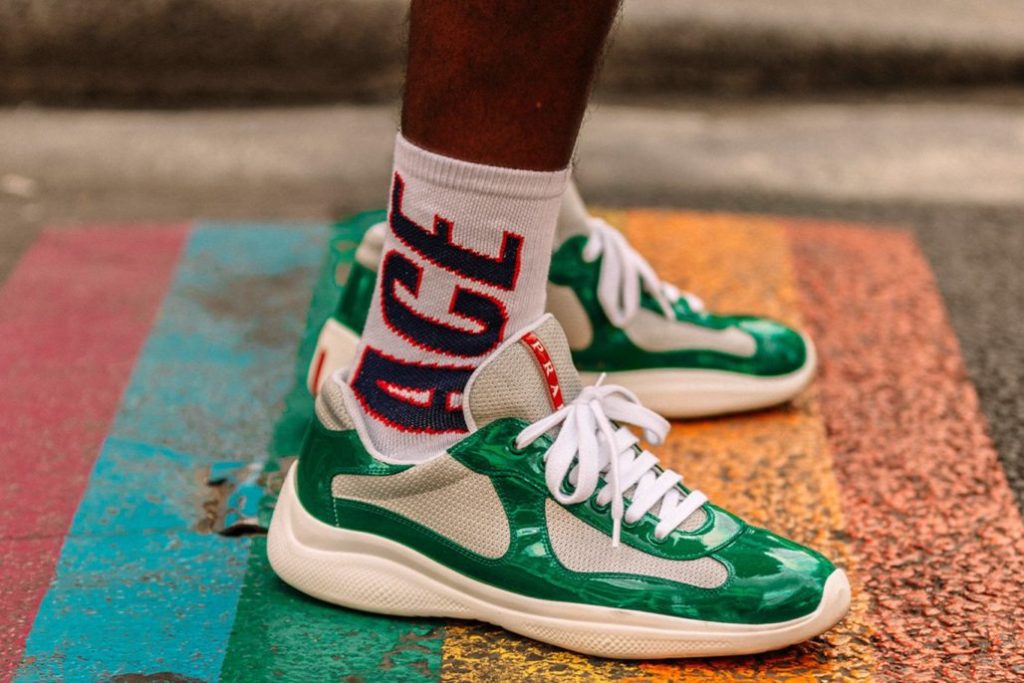 The sneakers were created for the Luna Rossa yacht team. The patent leather upper was highly appreciated and received the status of streetwear style for its bright performance. The relevance of the design is proven 25 years later, as it remains in the Prada offer, and it is still referenced by other brands.
Air Jordan 1 Retro High "Patent Bred"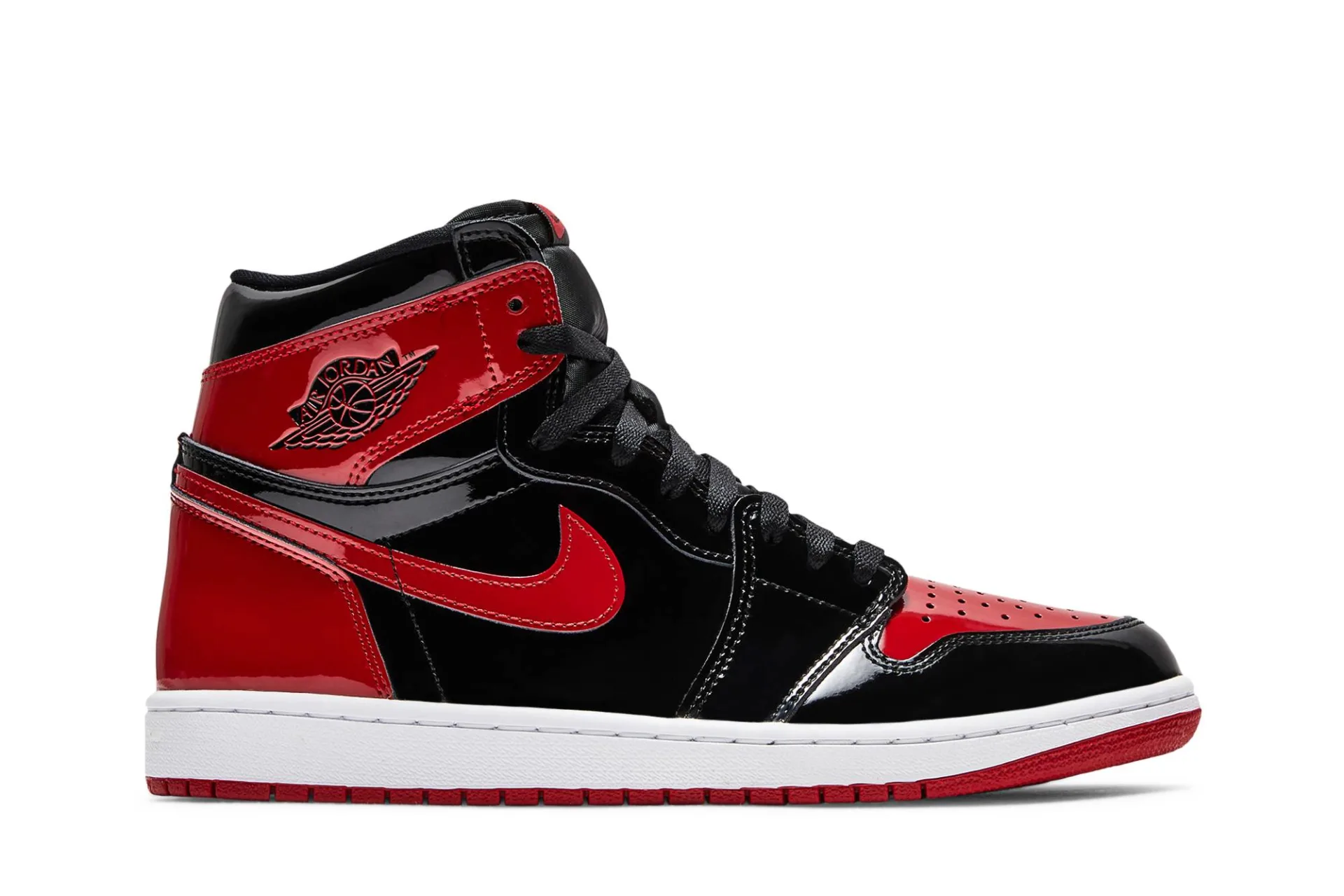 Naturally, in this top we can't help but mention the silhouette of the Air Jordan 1 High. The brand has released a lot of classic sneakers using patent leather, but probably the most notable and favorite is the red and black retro-coloring with a fully lacquered, shiny upper.
Via: sneakerfreaker.com