White sneakers always look beautiful and favorably emphasize the neat appearance of their owner. However, only when they are completely white. As soon as such shoes become dirty, the hint of neatness disappears.
In the article we have collected some tips that will help to whiten sneakers regardless of whether they are made of suede, leather or synthetic materials.
Preparation of sneakers
Before you start bleaching white sneakers, you should prepare them beforehand. Namely, to pull out the laces, insole and clean the sole protector from the pebbles and other dirt stuck there. After that, you can proceed with further cleaning, depending on the type of shoes.
Synthetic sneakers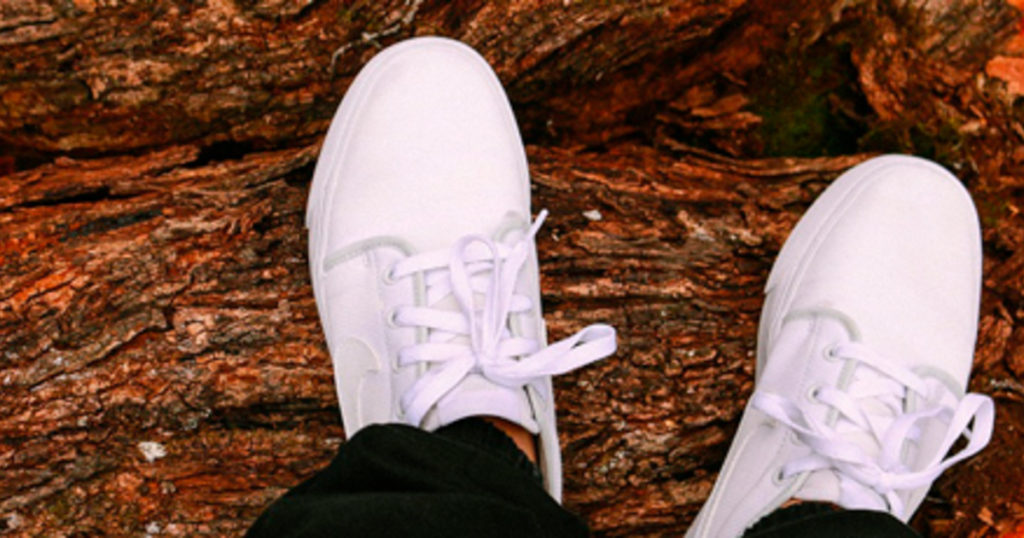 Often, to clean white sneakers made of synthetic materials, it is enough to wash such sneakers in a washing machine with the addition of a good detergent. But you should use a minimum temperature mode and do not use the drying and pressing mode. You can also enhance the whitening effect with other folk remedies:
mix vinegar and baking soda, rub shoes with the resulting mixture and rinse;
mix powder, hydrogen peroxide and vinegar in equal parts, rub white sneakers and rinse.
Suede sneakers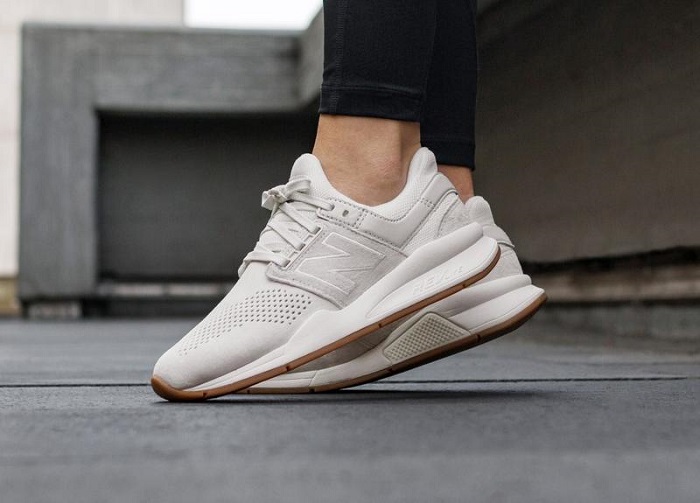 Suede is a rather whimsical material, therefore it requires careful care. First of all, after the shoes are dirty and wet, they should be cleaned and dried well. Then you can use one of the tips listed below:
walk with a dry suede brush, lift the pile and clean off the dirt;
some stains can be removed with a regular stationery eraser;
apply the cleansing foam to the sneakers, and then remove with a dry cloth;
use a chlorine-free soap solution with the addition of ammonia.

Read more: 5 ways to hide shoelaces on sneakers →

Leather sneakers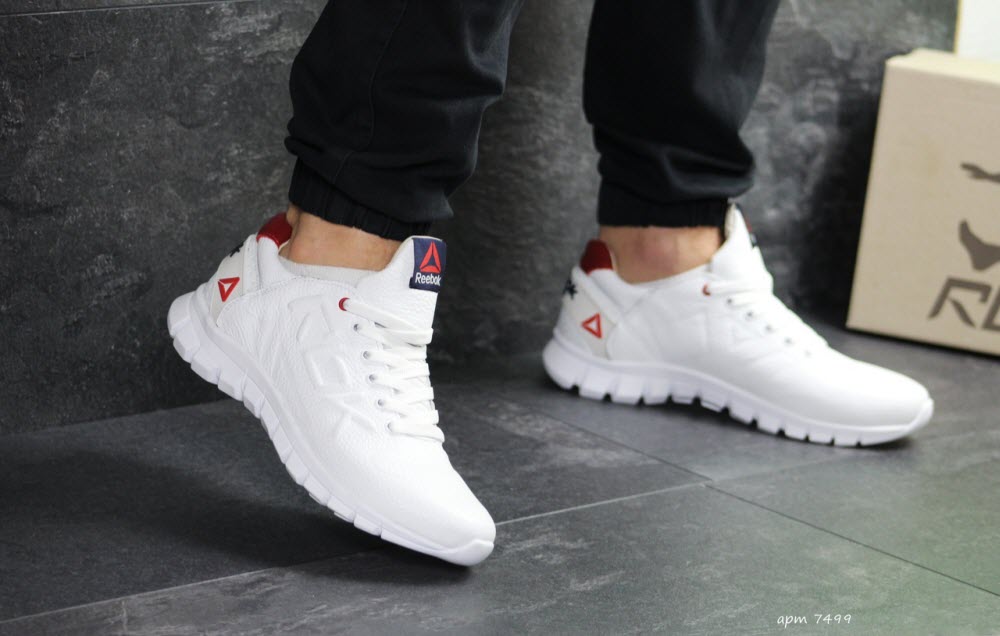 To whiten white leather sneakers, it is not recommended to use an automatic washing machine. Natural material is sensitive to such procedures and can easily deform. It is better to use the following tips:
rub the sneakers with a mixture of eggs and a quarter cup of milk, and then rinse with water;
treat the shoes with a solution of household and tar soap, leaving for 20 minutes, then rinse well;
after that, rub the leather sneakers for 20 minutes with vaseline, followed by the removal of the composition;
ammonia along with detergent is considered a good remedy.
Mesh sneakers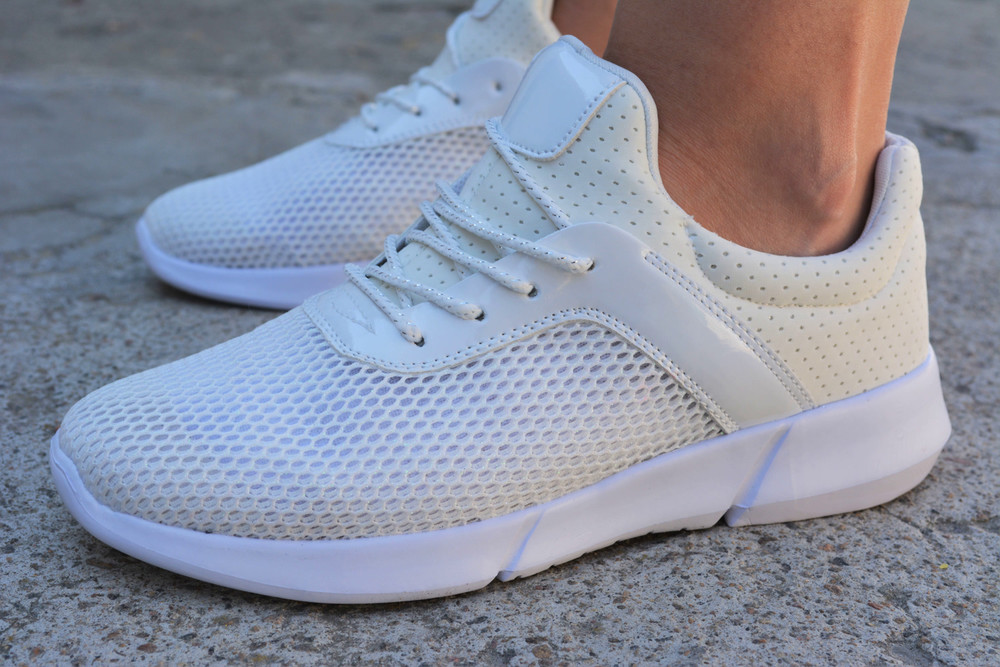 Usually such models are worn in the summer, so dirt and dust appear on them faster. Often, to wash white sneakers of this type, a simple washing in the washing machine is enough. But to achieve the maximum whitening effect, use other methods too. For example:
with a weak solution of acetone and vinegar, gently treat the shoes with a soft sponge or napkin;
a soft brush plus a regular soap solution will also help;
if the model has bright colors and has many decorative elements, limit yourself to hand washing.
How to clean white sneakers from yellowness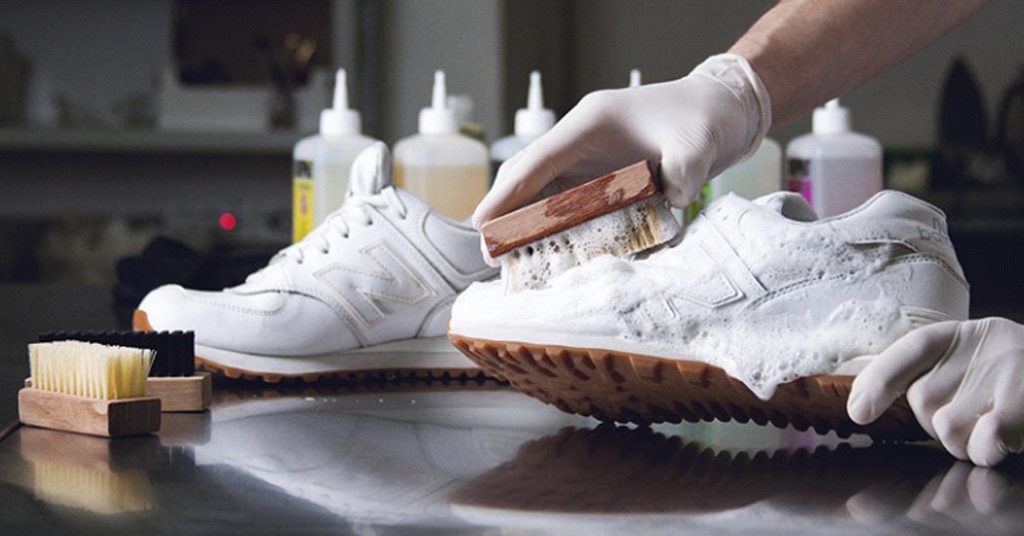 There are a couple of good ways to whiten sneakers at home from unpleasant yellowness. The first is to mix lemon juice and water and rub the sneakers with a solution, and the second is to use nail polish remover. The latter option should be applied only to difficult spots and should be done carefully.
Whiten the sole on sneakers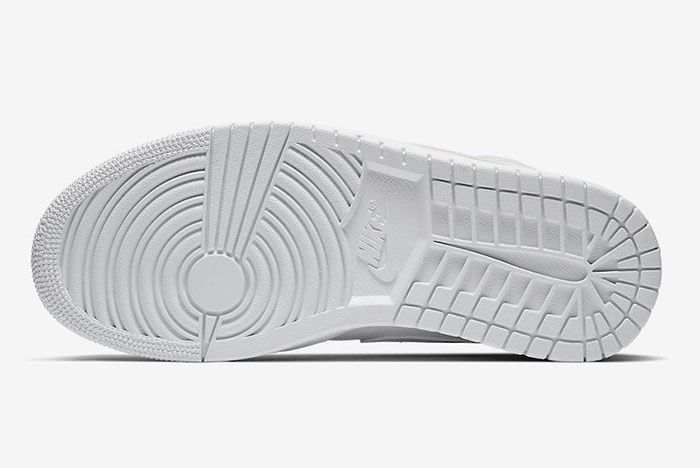 Before bleaching the sole on sneakers at home, it is necessary to clean the tread well from stuck dirt and pebbles. Then take a whitening toothpaste and rub the entire area of the sole with a toothbrush, then rinse and admire the result.
How to whiten sneakers (videos)